Welcome!
We are obviously closed while the world deals with COVID-19. We'd like to thank everyone who's supported us so far, and we're looking forward to seeing you all again soon!
Come and see West London's funniest Escape Room Attraction. Bigger, better games situated in the Rotunda in Kingston (map at bottom of the page). Try solve our games in 60 minutes or less, in teams of 2-10 people, while interacting with live actors (and sometimes fake cats)! Thousands of people have played our games, come and experience why! To find out more read below!
Escape rooms are a timed experience with a series of puzzles to escape the room. The puzzles will test your ability to work as a team, think logically and with common sense. We're part of the Know Escape family, and we know escape! Our directors have played hundreds of Escape Games around the world, and advised other companies and organisations on how to design, build and run the most exciting games. We wouldn't let you play anything we wouldn't want to play ourselves, and all of our sets, puzzles and game stories are our own.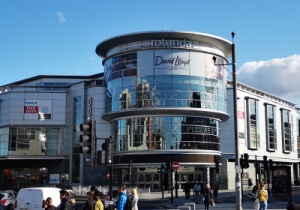 You will find us right at the top of the escalator!
By Road
Satnav Postcode: KT1 1QJ. There is no parking on site, but Canbury Place Car Park (KT2 5AA) and Cattle Market Car Park (KT1 2QY) are both within a few minutes walk.
By Bus
A huge number of buses stop at Cromwell Road bus station (across the road) or at Fairfield Bus Station (a 2 minute walk).
By Train
Our closest station is Kingston station, just across the road. Trains run to Waterloo via Clapham Junction.